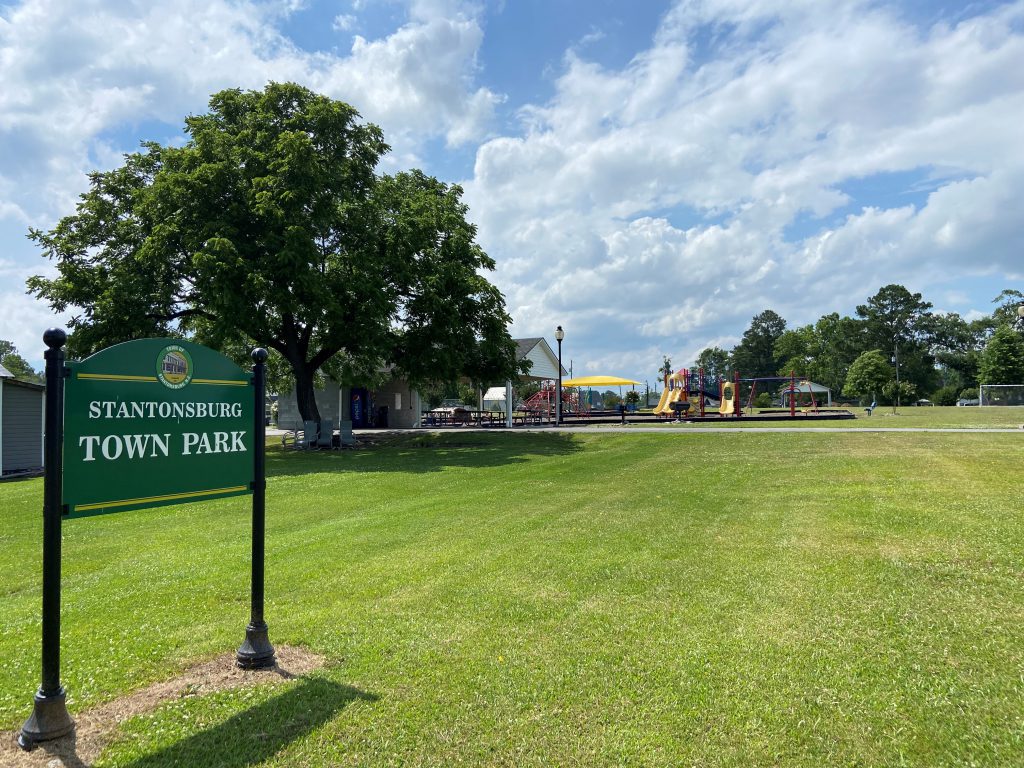 Our park is equipped to meet all of our citizen's needs! 
Paved walking trail
Soccer field
Basketball court
Playgrounds  
Bathrooms
2 grills available for cookouts 
2 covered shelters with tables 
Parking 
The covered picnic areas are available to rent for birthday parties, cookouts, etc.
Please call Town Hall at (252) 238-3608 to reserve. 
In-Town & Out of Town Residents: $25 Rental Fee & $50 Deposit
This deposit is refundable; however, your deposit WILL NOT be refunded if ANY of the Rules/ Regulations are not followed. The deposit will be refunded within two (2) weeks from the reserved date ONLY IF there is no damage, the facility is left clean, and ALL rules have been followed.