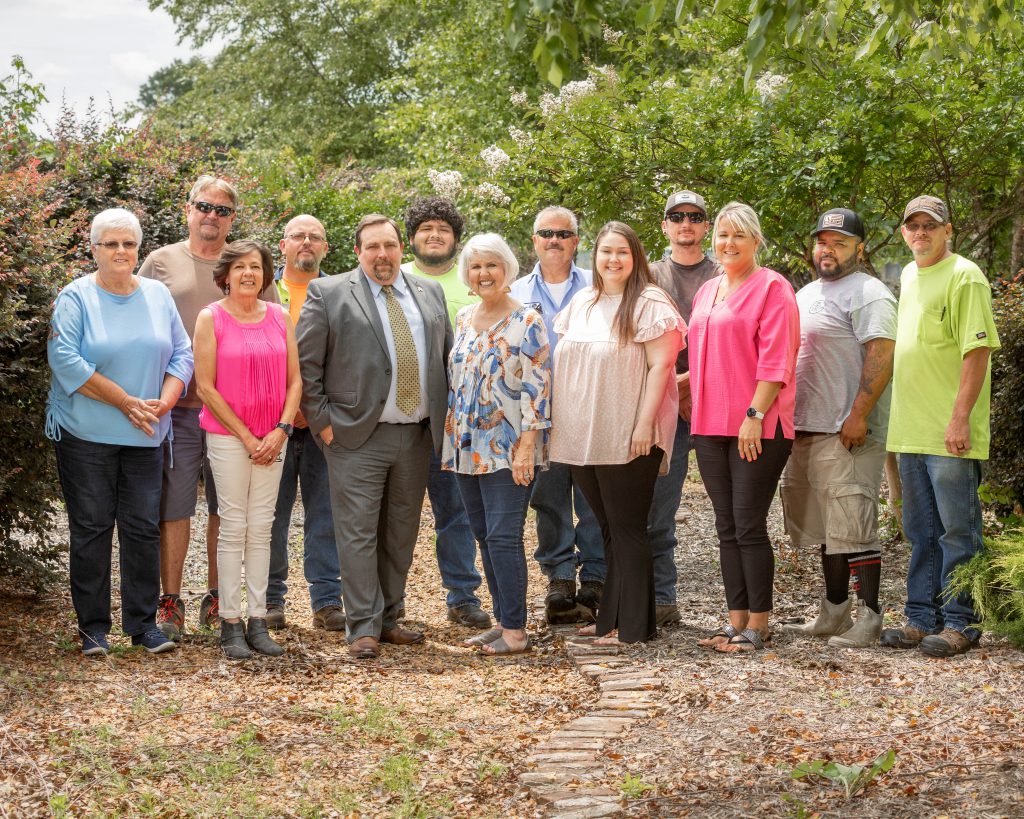 Stantonsburg is a small, friendly eastern North Carolina town in Wilson County. Like many rural towns, we have seen spurts of growth and seasons of decline. Presently we are focused on our Main Street with emphasis on repurposing the Applewhite Building, an 1800's mercantile store into an active community spot with distinctive pop-up businesses.
With the pandemic of coronavirus affecting every aspect of our lives, we are truly thankful we live where social distancing is possible and where we have access to businesses and necessities. We have a bank, post office, library, elementary school, hair salon and barber shop right on Main Street. Fire Department, Police Department and Town Hall are always on call! We have car services (sales, repair, maintenance and washing), gas stations, restaurants and take-out food services. We have a full service grocery store and an abundance of fresh produce from our farming community. Our park has a walking trail, soccer nets, basketball goals and a covered picnic area with bathrooms. We have several active churches, Masonic Lodge and motivated committees – all filled with caring compassionate people.
This is just a quick view of the town we call "home." We welcome you to come visit, begin a business here or live here. If you need more information that is not on this website or have any questions, please refer them to the town (252-238-3608) and we will reply.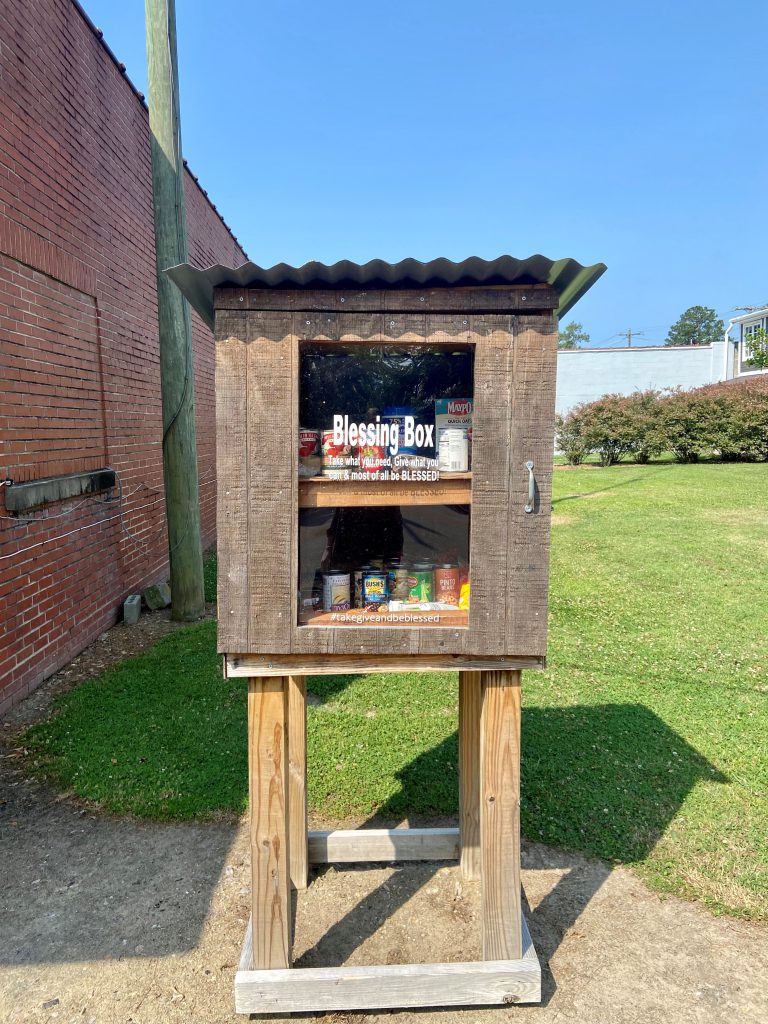 Blessing Box
Thank you to the Holland family for the Blessing Box outside the Town Hall.  It has generated a lot of activity and has been a true blessing to those in need and to those who share!  
"Take what you need, give what you can, and most of all be BLESSED!"
Thank you for your interest in Stantonsburg!
Brief history from the beginning…
The area along Contentnea Creek now known as Stantonsburg was populated by Indians until around 1720. In 1745, the first white settlers filtered down from Virginia to take up land patents and establish residence here. A bill to incorporate the Town of Stantonsburg in the County of Edgecombe was passed by General Assembly after its third reading on December 20, 1817. Thus, Stantonsburg became the first incorporated Town in what was 38 years later to become Wilson County. The Stantonsburg area suffered the ravages of the War between the States and the Town was forced to give up its charter. Following the war, the Town recovered sufficiently to incorporate for a second time in 1873. In 1890 an extensive fire destroyed much of the Town around the turn of the century. The Town Charter was again allowed to lapse. In 1907, there was another period of growth, and the General Assembly of North Carolina again granted a charter to the Town of Stantonsburg on February 26, 1909. The Town was named for the Stanton family who were early landowners in the area.
Stantonsburg Town Hall 108 E. Commerical Avenue Stantonsburg, NC 27883