---
UPCOMING EVENTS
Crepe Myrtle Festival – October 14th, 2023 | 10AM-4PM
Featuring THE EMBERS and our very own DJ Jr Davis!  Please make plans to attend with our awesome 30+ vendors, food, music, fellowship and FUN!
VENDOR SPOTS ARE FULL
Christmas Parade – December 2nd, 2023 | 4PM
ACCEPTING ENTRIES AND VENDORS!
https://docs.google.com/forms/d/e/1FAIpQLSdZhvlE6iSY24ndcodsXsF3-kFMa5EkLt6aI3WLeSM7i7ohMw/viewform?usp=sf_link
Christmas Tree Lighting with Santa – December 2nd 4pm-8pm
Lighting of the Tree will take place following the Christmas parade. We will have Santa, music, vendors and more!
NEWS
The current scheduled re-opening date for Dollar General is August 4th!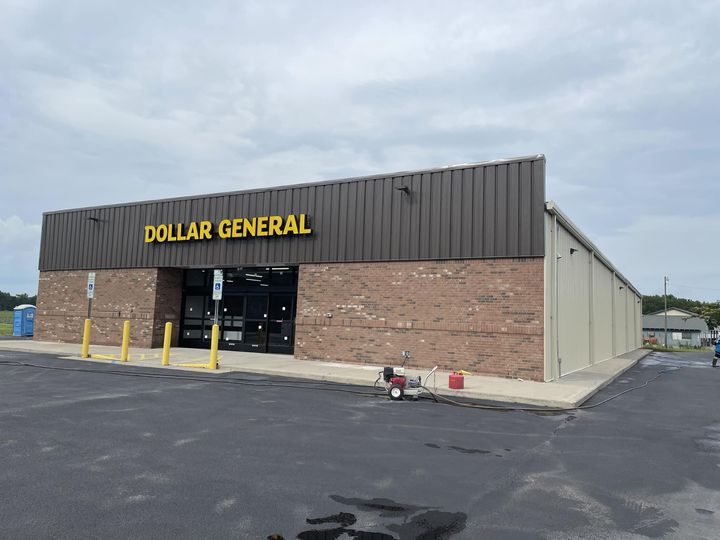 ---
NEW STREET SWEEPER!
---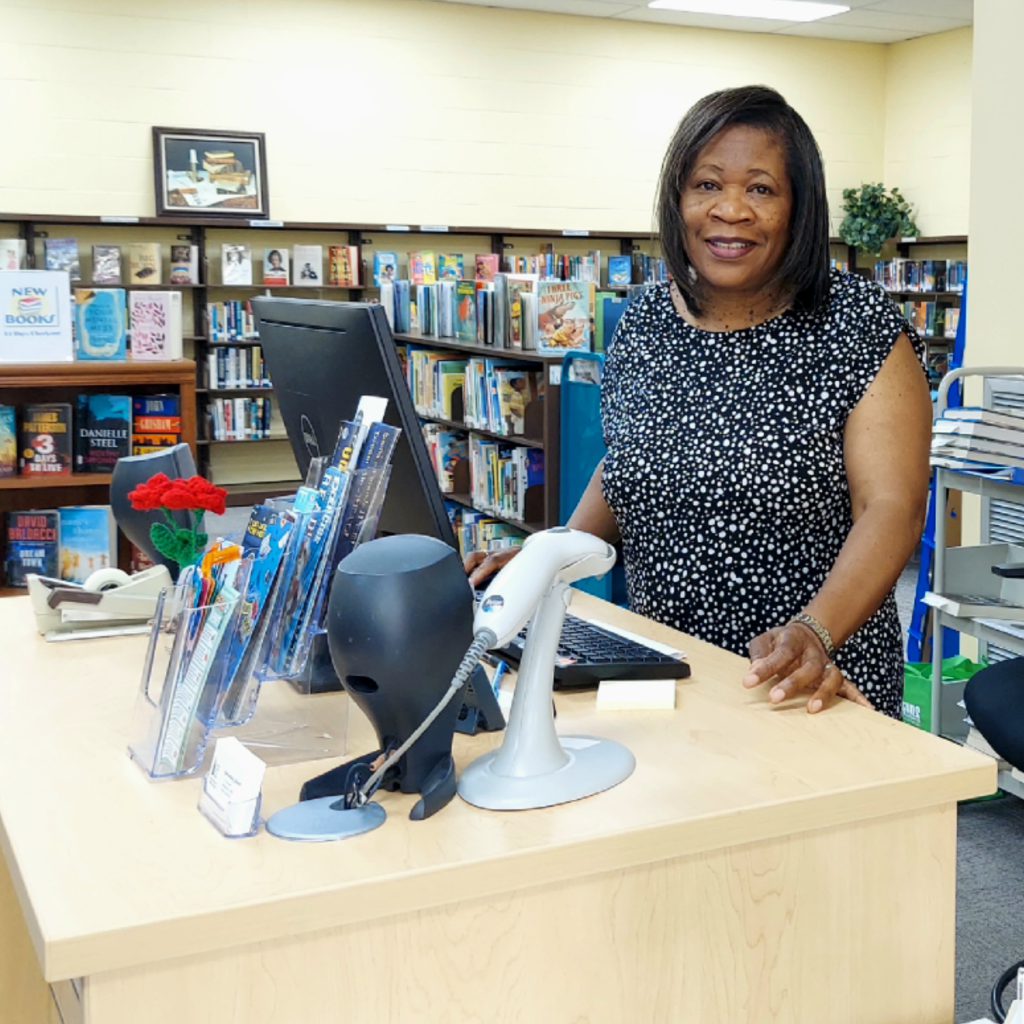 Newly Remodeled Crocker Branch Library
PROGRESS ON THE APPLEWHITE BUILDING!
Phase 1 of this project has finally begun after being passed in August 2018. It has been pressure-washed, primed, and painted. Keep watching for the finishing details on the painting and for the continuation for progress!
STANTONSBURG PROUD!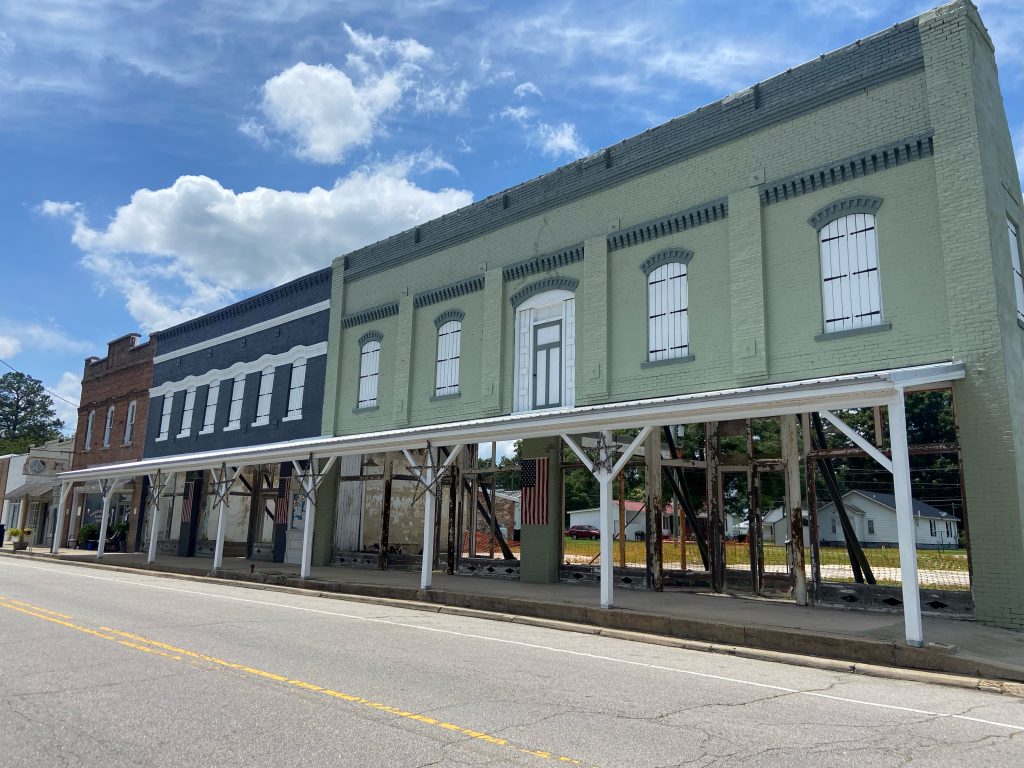 Please visit our downtown area and walk under our shelter that was added to the sidewalk. Looks like "Old Times!"
Thank you, appearance commission, for the planning and follow-through!
Members are June Shingleton, Linda Mooring, Susan Bynum, Phillip Perkins, Neil Vick, Janie Williams, Billy Manning
WHETHER YOU'RE LOOKING FOR A PLACE TO VISIT, LIVE OR BUILD A BUSINESS, KNOW YOU ARE WELCOME IN STANTONSBURG.
THANK YOU, STEVE MOORING AND TOMMY SHINGLETON, FOR THE NEW TOWN SIGNS!
These two citizens volunteered their time and expertise to design, build and install our new Town signs! This project was commissioned and funded by the Stantonsburg Appearance Commission.
Shout out to all involved!
Thanks to the Appearance Commission for the lovely entrance to our town on the "small triangle" on Highway #58 from Snow Hill. Thanks so much to Tommy Shingleton for volunteering his time and talents to overseeing this project as well as actually planning and planting this area. It is a welcoming addition to our town!
---
THE TOWN HAS ADOPTED "ONE CALL NOW." IT IS A PHONE/TEXT MESSAGE SERVICE SO WE CAN KEEP CITIZENS AWARE OF EVENTS, MEETINGS AND EMERGENCY SITUATIONS. PLEASE MAKE SURE WE HAVE YOUR CURRENT PHONE NUMBER SO YOU WILL BE INCLUDED!
Water & Sewer Reports are available for you to read @ the Town Hall
PLEASE CALL TOWN HALL WITH ANY NEW CONTACT INFORMATION SO THAT WE MAY BETTER SERVE YOU
252-238-3608
Seal Building Grant Update for Phase 2-July 2022
---